To receive a customized proposal for your group, please call our office at 800-876-8551 or fill out the online request form on the right.
Beaver Creek Group Lodging
If you stumble upon an après party in Beaver Creek you'll likely see the toasts done with champagne instead of beer. Beaver Creeks slogan of "not exactly roughing it" fits well. The gated ski resort can be thought of as a step up from Vail's already upscale charm.

Beaver creek was designed as a village set around a ski resort whereas most ski resorts were built around an already existing town, therefore the overwhelming majority properties in Beaver Creek are ski-in/ski-out.

The resort consists of two areas; Bachelor Gulch and Beaver Creek. Bachelor gulch was built most recently so all the condos tend to be newer and more updated on a consistent basis. Although still a baby in ski resort years, Beaver Creek is a bit older than Bachelor Gulch but if you are looking to be close to the off mountain activities then Beaver Creek Village is the place. Numerous shops and restaurants encircle an upscale outdoor ice rink in the posh village. Both areas, or neighborhoods, access the same mountain from different sides although ski school only exists in Beaver Creek.
For those who want to experience Beaver Creek's quality but save some on the price try Arrowhead Village or the town of Avon. Just outside of Beaver Creek, Arrowhead Village has its own chair lift to keep you close proximity to the slopes. A small handful of properties can be found in the town of Avon, some of which are a short walk to the gondola.
Featured Group Lodging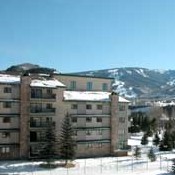 Beaver Creek West
Short Shuttle
Beaver Creek is the only property to offer a property specific free shuttle to the Riverfront Gondola. With good pricing, facilities, and one to four bedroom condos the facility is great for all groups.
Details (new window)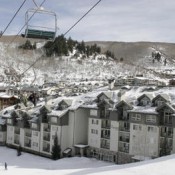 Borders Lodge
Ski-In/Ski-Out
A true ski-in/ski out destination right in the heart of Beaver Creek. The lodge offers deluxe one, two or three bedroom condos, each with a tremendous view of the slopes, village or Aspen groves.
Details (new window)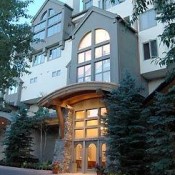 Highlands Slopeside
Ski-In/Ski-Out
These one, two, three, or four bedroom luxurious condominiums have the perfect location. Each on mountain, ski-in/ski-out properties have spectacular views of the slopes and valley. Highlands Slopes is a seven minute walk or quick complimentary shuttle ride down to shops and restaurants.
Details (new window)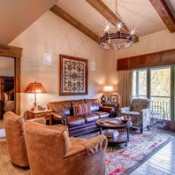 The Charter at Beaver Creek
Ski-In/Ski-Out
Prime location, based in the heart of Beaver Creek Ski Resort for convenient ski-in/ski-out access. The Charter offers individually owned 1-5 bedroom condominiums, hotel rooms, and penthouses with spacious interior to fit large groups comfortably.
Details (new window)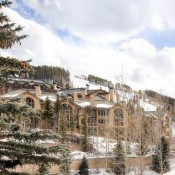 Kiva
Ski-In/Ski-Out
Located in the Upper East Village of Beaver Creek Lodge, this resort has a convenient ski-way that provides easy ski-in/ski-out access to the Mountain. These spacious two and three bedroom condos are tucked away giving groups a lot of privacy but maintain the convenience of location.
Details (new window)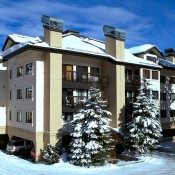 Townsend Place
Ski-In/Ski-Out
Located close to downtown with a beautiful creek outside the lodge. Townsend Place offers ski-in/ski-out one and two bedroom condominiums.
Details (new window)
Beaver Creek Group Airfare
Groups can fly into either Denver International Airport or Eagle. Both airports are serviced by most major airlines.

Sports America maintains special 'bulk' airfare contracts, as well as the entire range of standard retail fares, to ensure the lowest pricing for your group.


Beaver Creek Group Ground Transportation
Groups can either choose to take individual shuttle transfers or charter a bus to get to their accommodations. From Denver the transfer takes about 2.5 hours while from Eagle the transfer is only 40 minutes.

Beaver Creek Group Activities
There is something for every age at Beaver Creek. For the youngsters or those with a passion for ice skating there is a rink located in the center of the village. There is an abundance of restaurants and shopping in the village to explore. Then as with most ski resorts you can venture off a bit and find activities such as dog sledding, snowmobiling, and so much more.

Request Beaver Creek Group Quote