To receive a customized proposal for your group, please call our office at 800-876-8551 or fill out the online request form on the right.
Breckenridge Group Lodging
To experience a true Colorado mining town look no further than Breckenridge. From its classic picture perfect Main Street with too many bars and restaurants to count to its world class ski runs.

With one of the most extensive amount of lodging choices out of any ski resort, you are sure to find what your group likes at the right price in Breckenridge!
Featured Group Lodging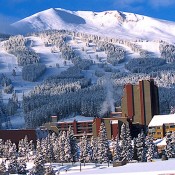 Beaver Run
Ski-In/Ski-Out
Beaver Run offers groups a complete resort experience with countless on-site amenities and you are ski-in/ski-out the the Beaver Run Express lift. Accommodations range from hotel to 2 bedroom condos with excellent group bedding!
Details (new window)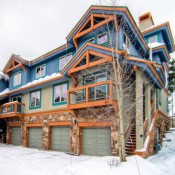 Los Pinos
Walking Distance
Los Pinos offers affordable condo style lodging often times with multiple bedding in the 2nd and 3rd bedrooms that works great for groups. You are a short walk from the Snowflake Chairlift and a few blocks to Main Street!
Details (new window)
Main Street Station
Walking Distance
Location, Location, Location! Right on Main Street and a short walk to the base of Peak 9 and the Quicksilver Chair. Main Street Station offers a wide variety of on-site amenities and has space for group gatherings!
Details (new window)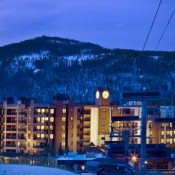 The Village at Breckenridge
Ski-In/Ski-Out
The Village at Breckenridge makes up the base of Peak 9, the Quicksilver Lift is right out your door, and Main Street is just a stroll away. Ranging from hotel rooms to 4 bedroom condos this ski-in/ski-out lodging option is a group favorite.
Details (new window)
Breckenridge Group Airfare
Groups traveling to Breckenridge fly into Denver International Airport which is serviced by most major airlines and gives you many direct flight options. The resort is just over 100 miles from DIA.

Sports America maintains special 'bulk' airfare contracts, as well as the entire range of standard retail fares, to ensure the lowest pricing for your group.


Breckenridge Group Ground Transportation
Groups can either choose to take individual shuttle transfers or charter a bus to get to their accommodations. From Denver the transfer takes about 2 hours.

Breckenridge Group Activities
Aside from the many shops, galleries, bars and restaurants on Main Street, Breckenridge offers a wide array of activities to keep even the most active groups busy during their stay. You will find nearby ice skating, sleigh rides, showshoeing, dog sledding, nordic skiing, and our favorite- snowmobiling!

Request Breckenridge Group Quote