To receive a customized proposal for your group, please call our office at 800-876-8551 or fill out the online request form on the right.
Snowmass Group Lodging
Want to be able to visit the glitz and glamor of Aspen but stay in a quieter place with ski in/out access, then Snowmass is your perfect group destination. So you are at a hop ski and step away from all aspen has to offer including their nightlife, 150+ bars and restaurants, shopping, the Aspen airport, and all of the glitz that Aspen is so well known for. You also get access to four mountains with plenty of varied terrain for every ability level of skier.
The majority of the lodging in Snowmass is going to be ski in/out which is a highly popular request among many groups. Because so much of the lodging is ski in/out you will be able to find a property complex for everyone. Snowmass is a great group destination with terrific ski access to four mountains and the world renowned Aspen only a short shuttle ride away.
Featured Group Lodging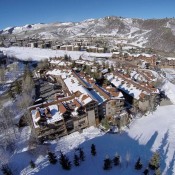 The Crestwood Lodge
Ski-In/Ski-Out
Located just steps away from the slopes this ski-in/ski-out lodge is easily accessible to Snowmass Village, Ski School and all the best shopping and dining in Snowmass. The Crestwood offers a wide variety of accommodations from studios to four bedroom townhouses.
Details (new window)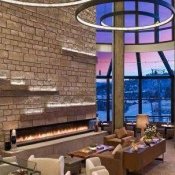 The Westin Snowmass Resort
Ski-In/Ski-Out
The Westin located in the center of Snowmass Village offers ski-in/ski-out access to Snowmass Mountain. With all new facilities the Westin offers pure luxury in there heavenly King and double hotel rooms. A few steps out the door you will find a variety of shopping, dining, and nightlife options.
Details (new window)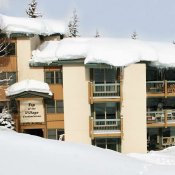 Top of the Village
Ski-In/Ski-Out
Top of the Village offers what is arguably the accommodations with the best ski in ski out access. As this is a popular request amongst ski groups you can imagine why this property is one of the most popular for group bookings. It offers a range of quality in their units helping to stay in whatever your budget may be. Top of the Village is located walking distance to the mountain mall and offers a variety of amenities including washer/dryer in every unit, pool, hot tubs, and covered parking just to name a few.
Details (new window)
Viceroy
Ski-In/Ski-Out
Take a walk through the in house ski shop and you are at the slopes for a true ski-in/ski-out lodge. Viceroy's five star rating supports the luxury that they offer in their studios, as well as one to four bedroom condos.
Details (new window)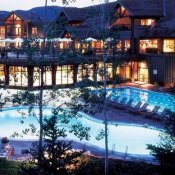 Villas at Snowmass Club
Short Shuttle
The Villas offer a great economical option for groups to stay who like to stay within their budget but keep a higher standard of quality. The property is located on the shuttle route with a complimentary shuttle running that takes you to the high speed quad chairlift only 2 minutes away. Guests also get to enjoy complimentary access to The Snowmass Club which offers a complete 19,000 square feet athletic center and spa, four pools, eight room, spa services, and more.
Details (new window)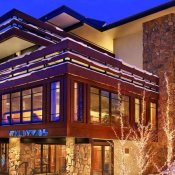 Wildwood Snowmass
Walking Distance
Wildwood gives a modern, vibrant new feel in there one and two bedroom hotel rooms. The lodge was recently completely remodeled but with the same great location just steps away from the Village Mall, Snowmass Conference Center, and walking distance from the slopes.
Details (new window)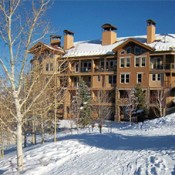 Woodrun Place
Ski-In/Ski-Out
Woodrun Placed is a luxury condominium offering one, two, three and four bedroom condo and townhouses. The condos are all located ski-in/ski-out on Fanny Hill in Snowmass Village.
Details (new window)
Snowmass Group Airfare
The Aspen Airport (ASE) is located only ten minutes away from Snowmass allowing for an easy travel day. For those looking to save a few dollars on airfare it is also possible to fly into Denver and shuttle over. However depending on the price of airfare the difference can quickly equalize out.

Sports America maintains special 'bulk' airfare contracts, as well as the entire range of standard retail fares, to ensure the lowest pricing for your group.


Snowmass Group Ground Transportation
Snowmass is located a short 10 minute shuttle ride away from the well-known town and ski resort of Aspen which has the Aspen (ASE) airport. Flying directly into Aspen can save groups time and money on their transfers from the airport due to it's proximity. However some groups prefer to fly into Denver as it is a larger airport with a larger variety of flights available. For groups that do this it is about a 3 1/2 hour drive in good weather to Snowmass.

Snowmass Group Activities
Snowmass is known as a family friendly resort with its recently remodeled village base area. If you are interested in fine dining and shopping Snowmass is only ten minutes away from Aspen which is well known for its dining, shopping, and nightlife.

Request Snowmass Group Quote