To receive a customized proposal for your group, please call our office at 800-876-8551 or fill out the online request form on the right.
Whitefish Group Lodging
Whitefish, MT offers a variety of properties that are ideal for groups. Even the most high end property is offered to groups at an incredible value. Groups have the option to stay slope-side to Whitefish Mountain Resort, formerly known as Big Mountain, or stay down the mountain with easy access to the quaint town of Whitefish.

Featured Group Lodging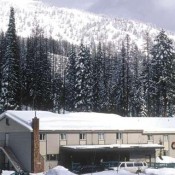 Hibernation House
Ski-in/Walk-out
This is a perfect property for budget conscious groups. College groups & church groups have found this to be a perfect fit.
Details (new window)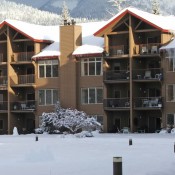 Lodge at Whitefish Lake
Short Shuttle
A favorite among the groups, this property is located at the base of the mountain along the shores of Whitefish Lake; and just a short shuttle to town or the resort.
Details (new window)
Morning Eagle Lodge
Ski-In/Ski-Out
This ski in/ski out property offers top of the line accommodations for a great price. Just steps away are dining opportunities and the bus stop for the FREE snow bus into downtown.
Details (new window)
Whitefish Group Airfare
Groups will want to fly into Glacier Park International Airport (FCA) located just 19 miles outside of town.

Sports America maintains special 'bulk' airfare contracts, as well as the entire range of standard retail fares, to ensure the lowest pricing for your group.


Whitefish Group Ground Transportation
Many properties in the area include airport transfers in their lodging packages. This makes it very easy for groups to come and go, even if multiple flight schedules exist within the group.

If the property your interested in does not include transfers, they can easily be added to a group package for a small price per person.

Whitefish Group Activities
While in the area, it would be a shame not to explore Glacier National Park. There are guided snowshoe & cross country tours into the park, which offer stunning views.

If you're group is lucky enough to be in town over a full moon - the resort offers an unforgettable Dine & Ski by moonlight experience.

The town of Whitefish may be small, but guests find it easy to spend a day exploring the local shops, restaurants & more. The dining offers some of the best value of any 'ski town' and ranges from casual, yet delicious, burgers to fine Italian, or even sushi!

Request Whitefish Group Quote